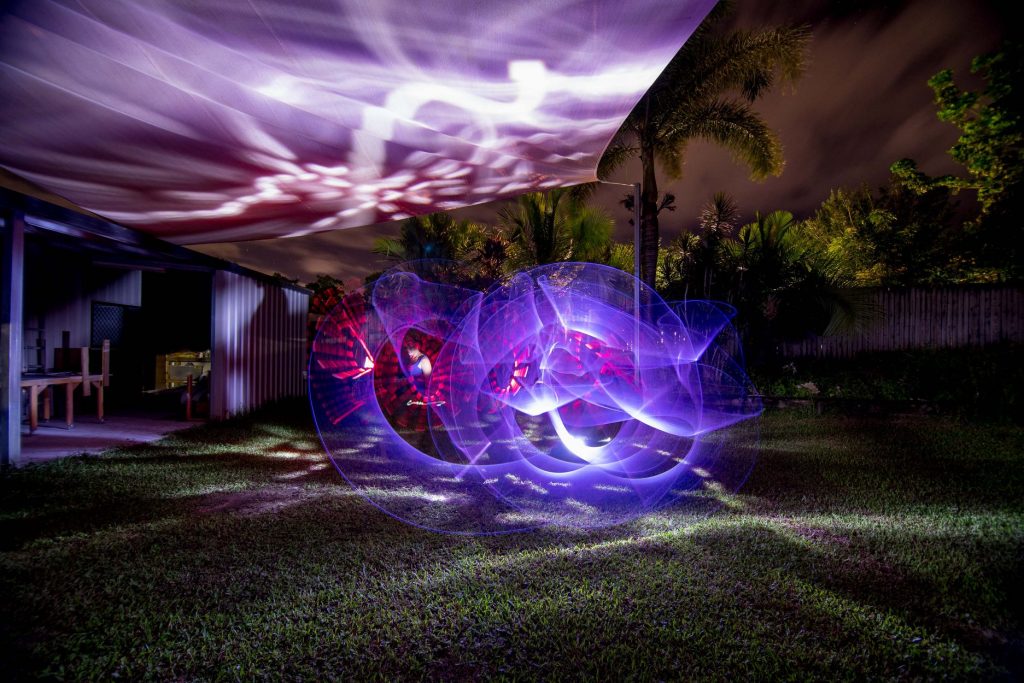 Introduction to Light Painting Photography Workshop Dates
Catherine Coombs, Cairns Photographer is sharing her Light Painting skills and knowledge in an introductory of workshop:
Thursday 4 July – Bookings Closed
Thursday 1st August – Bookings Closed
Thursday 29th August – Bookings Closing Soon
Thursday 26th September – Sold Out
Thursday 31 October
Thursday 28th November
Cost: $95.00
*Participants must be a min. 16 years of age or accompanied by an adult. Min number of participants – 4. Workshop Terms and Conditions.
Workshop Venue: Fun Ship Playground, Esplanade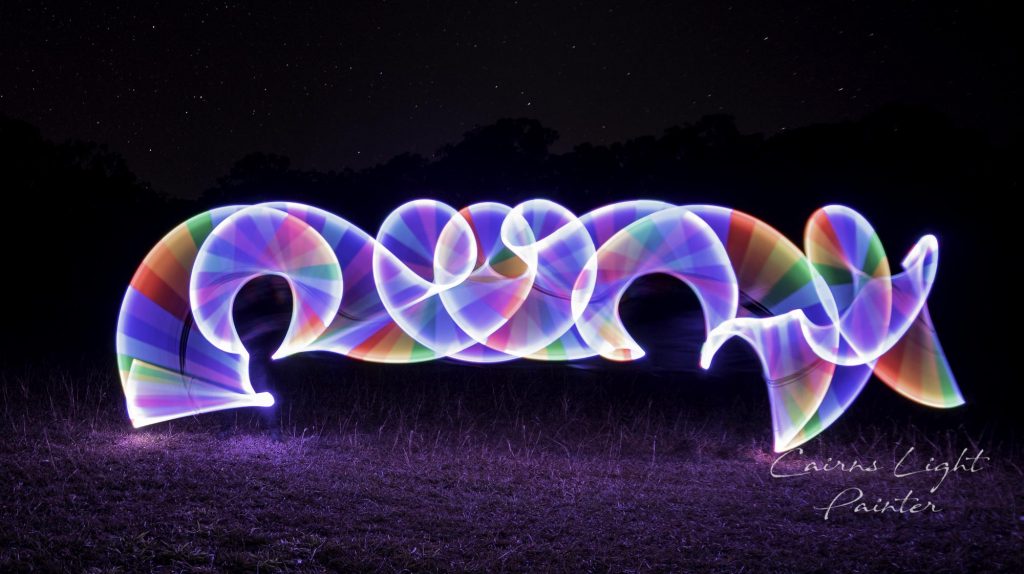 Book Now
What to bring
a camera where you can adjust the shutter speed;
wireless remote trigger or self-timer option on camera;
a steady tripod; and
wear dark coloured clothing.
Optional items: Jacket, Coffee, Fold Up Chair

Workshop Program
Introduction to camera settings -15 min
Introduction to light painting tools – 15 min
Light Painting – 1.5 hrs
During the workshop all participants will have the opportunity to capture great shots AND use a range of the light painting tools (light wands, light flutes, light blades, orbing tools and fiber optic brushes) to create light painting artwork.
"My first orb was more like a pumpkin, and I am still not very good at it." Catherine Coombs.
Catherine will provide all the light painting tools needed for the night – these will be battery operated. No naked flames or sparklers will be used.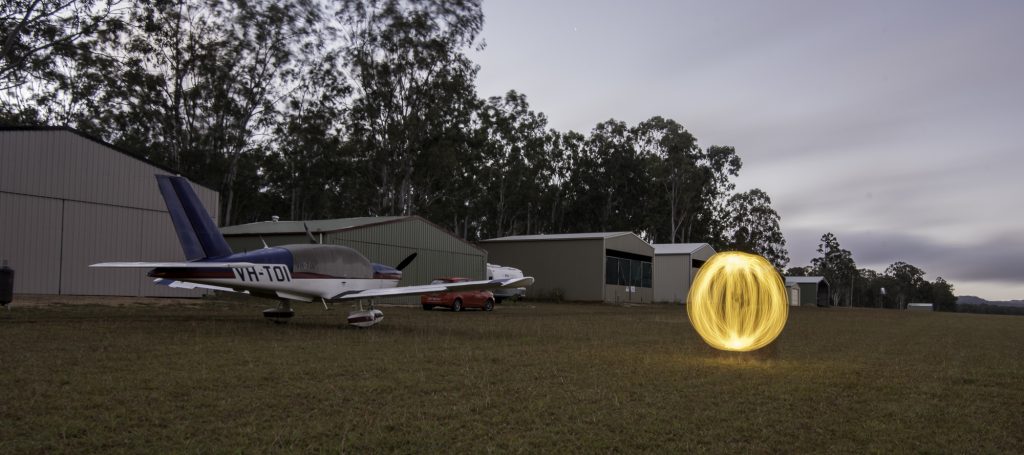 ---
Join the Facebook Group
All participants of our Light Painting Workshops are encouraged to join the Cairns Light Paining Facebook Group and share their light painting art, taken at workshop, after the workshop and any tips they may have for others in capturing or editing shots. We'd love to hear from you all.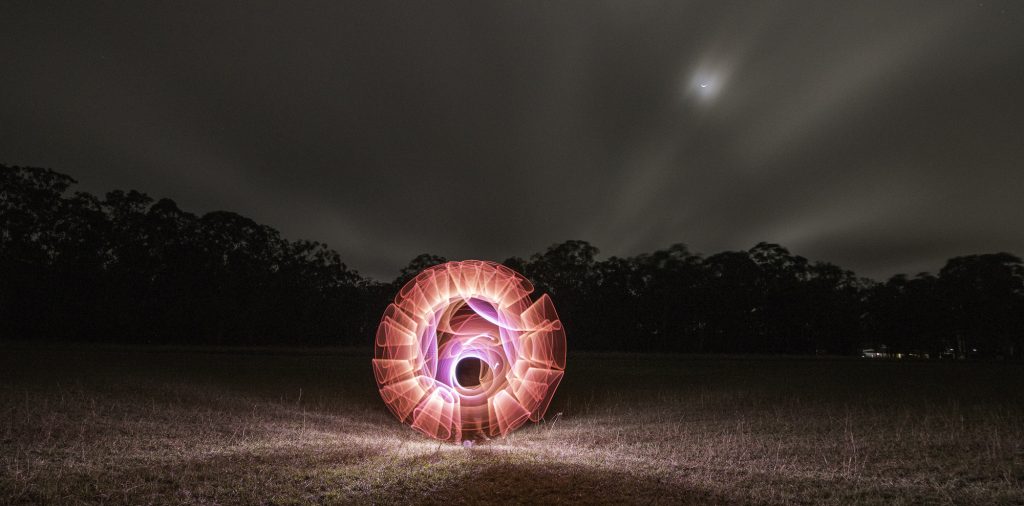 ---
About Catherine
I started exploring Light Painting when looking at ways of expanding my photography skills in 2016 with a set of sparklers and a tripod.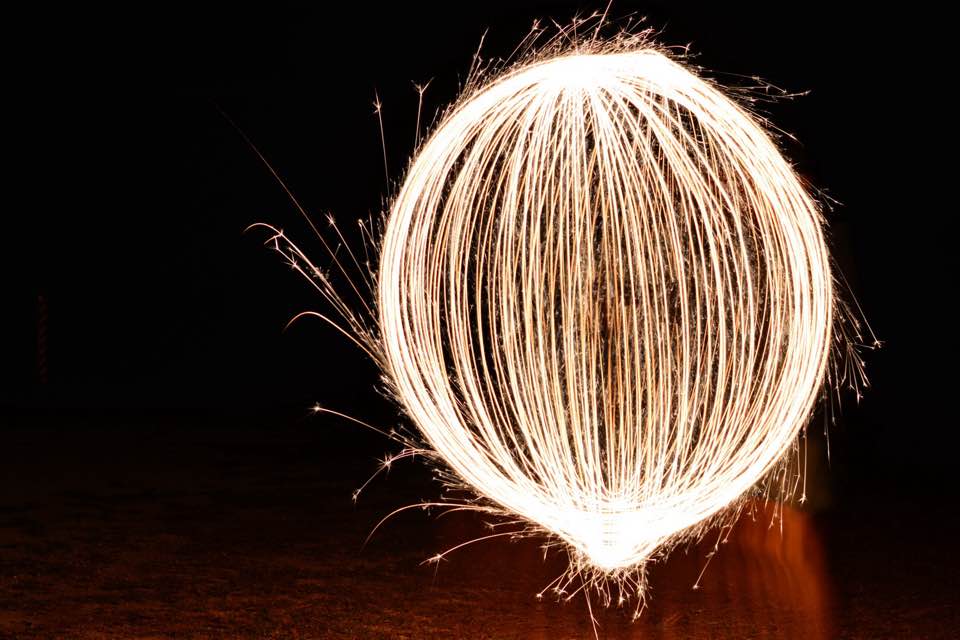 Since my obsession has grown.
I now have a dedicated "kit" that overflows out of a large box of tricks that includes a range of tools, light emitting devices and home made contraptions that I use for making my light painting art.
When I post these shots on social media my inbox in flooded with messages from professional and amateur photographers and my friends asking me to teach them.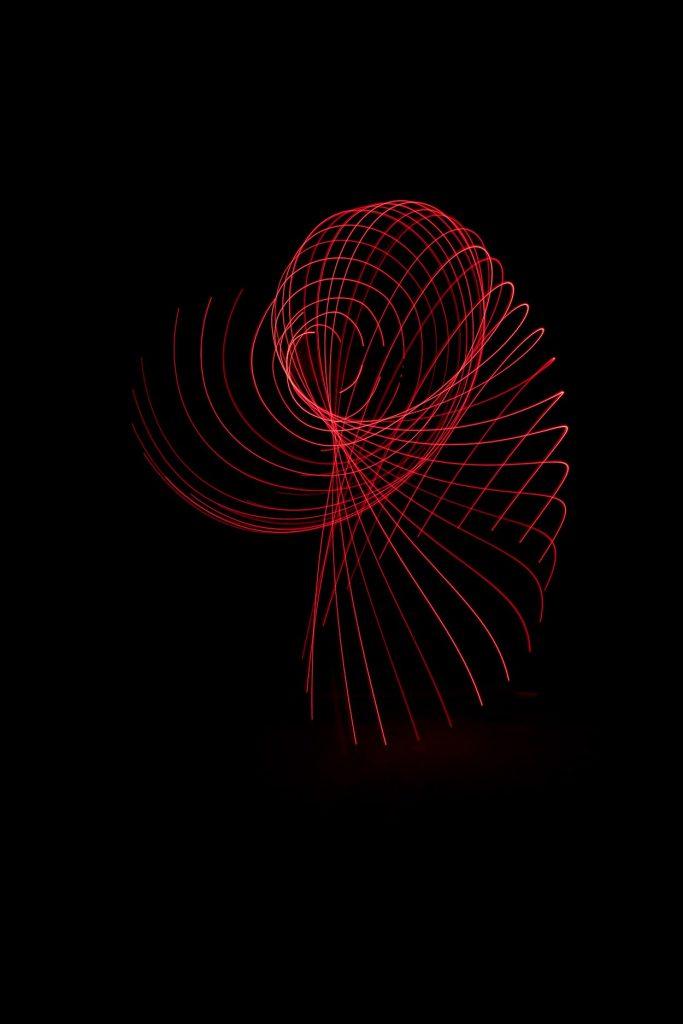 In response, I have developed these 2-hour Workshops where you can capture your own range of light paintings. The venue of the workshops will change each month but will remain within Cairns.
I hope that you will be able to join me and other photographers looking to learn about the art of Light Paining Photography.
Light Painting Gallery